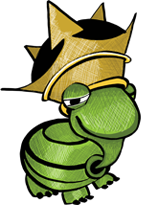 I create murals in my signature style, calligraffiti. These pieces have a special knack for grabbing people's attention from a distance, instantly sparking curiosity. But it's when you come closer that you can come to truly appreciate their character and and can sometimes discover their true meaning. Paint strokes that appear to be abstract actually carry hidden messages of positively and hope, hidden in plain site.
Step inside, and let me transform your interior spaces into bold statements and conversational pieces. Whether you want an accent wall that commands attention with a bold style or something more subtle that adds a unique touch to the space, my murals are here to make your environment truly exceptional.
Elevate Your Environment with Custom Interior and Exterior Murals
Creating a mural at Nottingham Fine Framing & Art Gallery for my first solo art show

What is a Mural?
If you've ever walked down a city street and found yourself staring in awe at a massive, colorful painting covering an entire building wall, you've likely witnessed the power and beauty of a mural. In this blog post, we'll explore what murals are, their history, and their purpose.
Full article: What is a mural?