THE BLUE LOT
Downtown Santa Ana
THE BLUE LOT
Downtown Santa Ana
The Blue Lot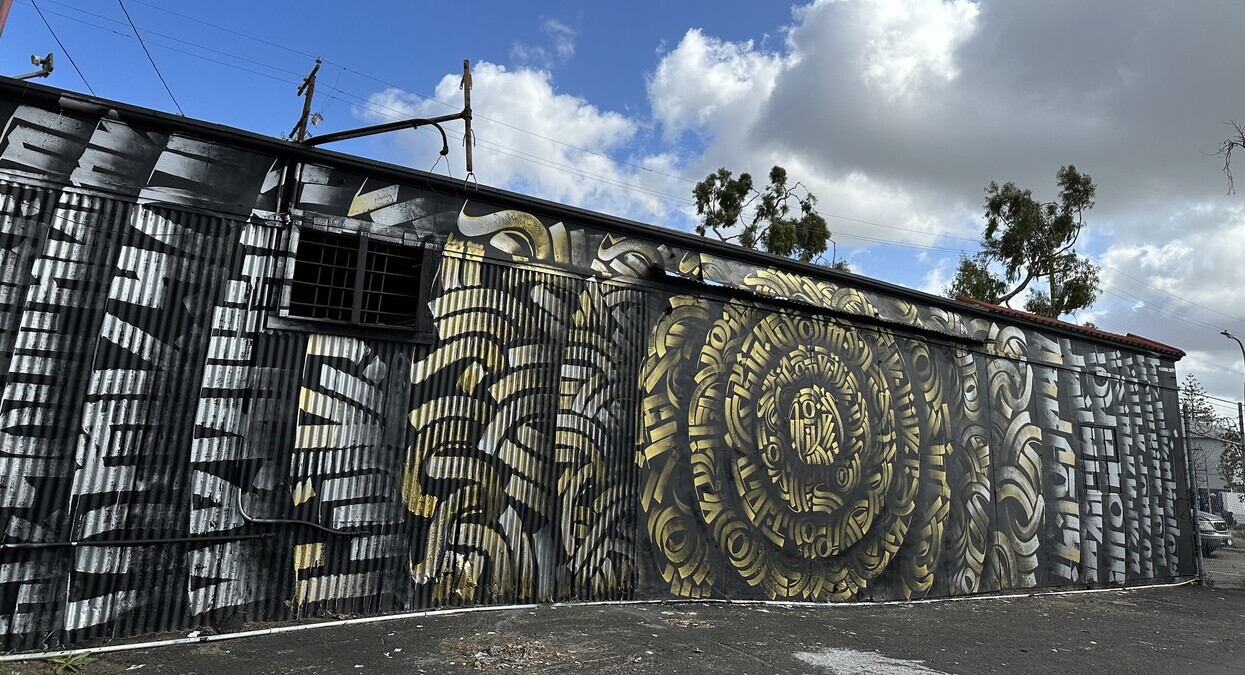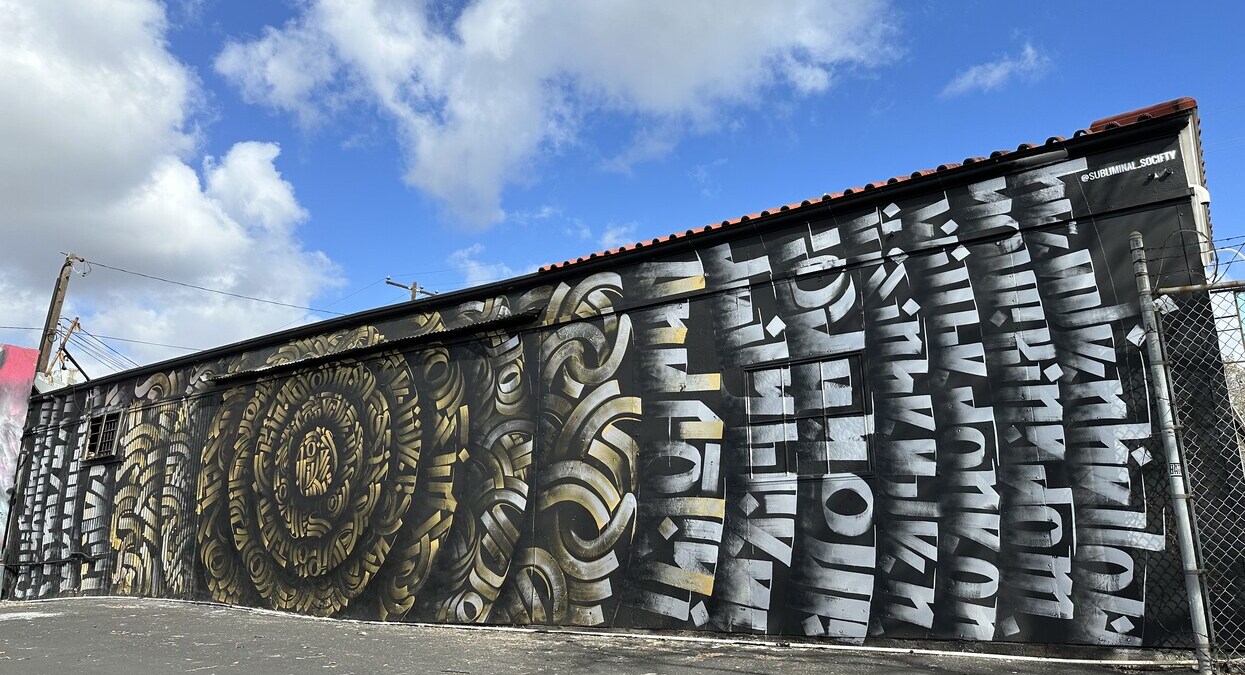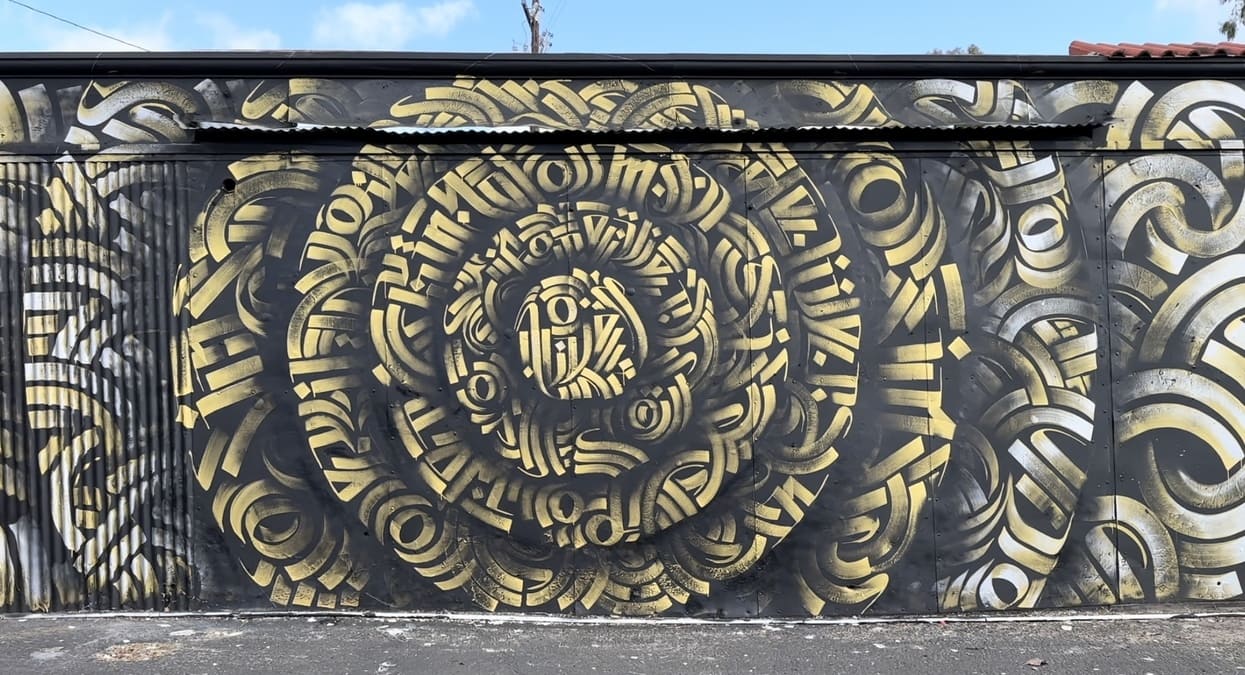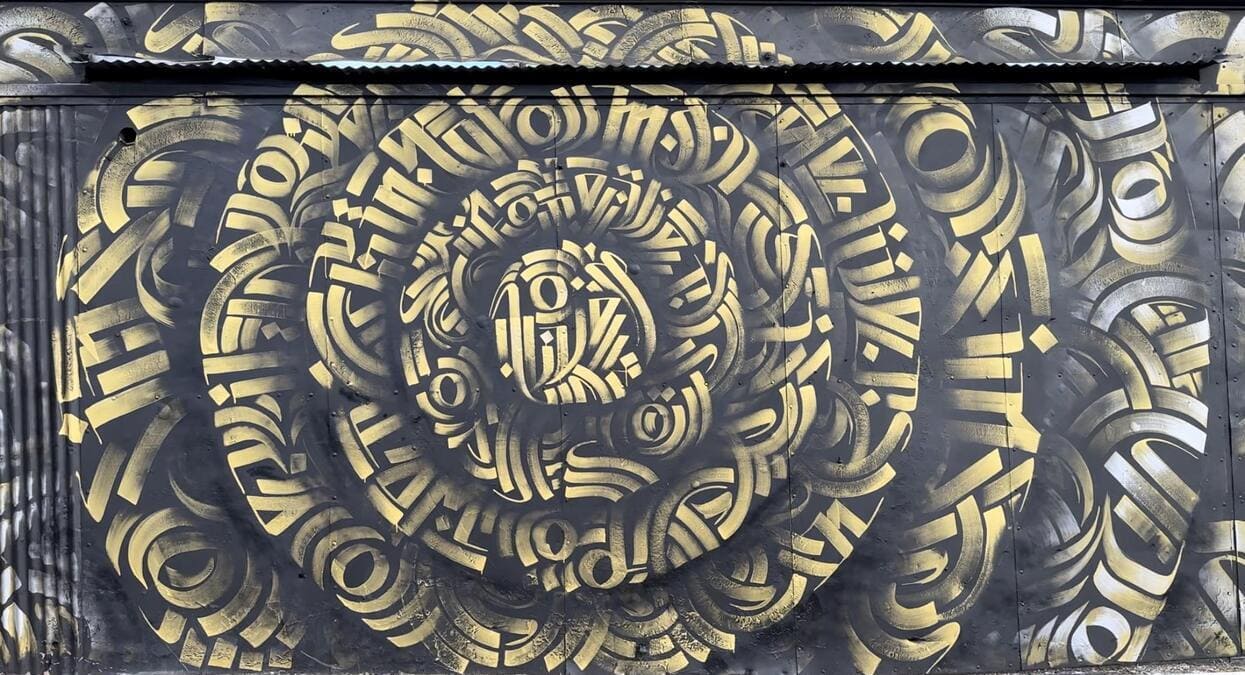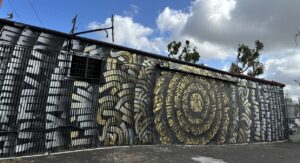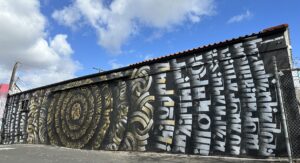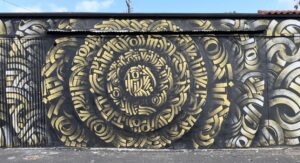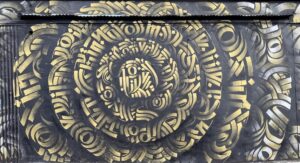 Outdoor Street Art Gallery
If you're a local of Santa Ana, you've likely seen the Blue Lot at the corner of First St. and Bush. The Blue Lot is an outdoor street art gallery dedicated to murals from both local and international artists. While most of the pieces are created using spray paint, one standout artwork is a 42-foot-long calligraffiti piece that towers at 12 feet tall. What sets it apart is that it's the only mural in the lot that was painted using brushes, adding a unique texture to the already-vibrant collection of public art.
The calligraffiti mural created by artist Perez, is a prime example of his signature style that features subliminal messaging. On first glance, the artwork may appear abstract and non-representational, but upon closer inspection, the brushstrokes reveal words that make up the Lord's Prayer as recorded in Matthew 6:9-13. Perez crafted this piece as a symbol of unity and hope, believing that those values are more important than ever in today's world. Through his art, Perez aims to inspire positivity and a brighter future for all.
The History of the Blue Lot
In the 1950s, the Blue Lot was a regular car dealership, but over time, its purpose changed. Soon, the lot became a blank canvas for taggers and graffiti artists to showcase their skills. The graffiti style of the pieces was very different from what you might see today, with artists often just writing their names and paint crews.
However, the city of Santa Ana wasn't thrilled with the direction the Blue Lot was heading in. That all changed when Ruben Salazar became the property manager. Ruben has curated some truly stunning street art on the walls of the Blue Lot, using a variety of colors, styles, and techniques to create a visually striking space.
Ruben has also worked tirelessly to change the public perception of the Blue Lot. As he explains, "The Blue Lot is a local street art Gallery that is dedicated to preserving our cities history, culture, heritage." Today, Ruben works closely with the city and council members of Santa Ana to ensure that the Blue Lot continues to be a positive force in the community.
In addition to the stunning street art, the Blue Lot also hosts a variety of events throughout the year. From live music festivals to art shows, toy drives to food drives, the Blue Lot is a hub of community activity. As Ruben notes, "I want the Blue Lot to be a place where everyone feels welcome and where we can all come together to celebrate art, music, and community."
Whenever you're in DTSA visiting the Blue Lot make sure to also take a quick five minute walk to check out other businesses in the area like GCS and the 4th Street Market.

What is a Mural?
If you've ever walked down a city street and found yourself staring in awe at a massive, colorful painting covering an entire building wall, you've likely witnessed the power and beauty of a mural. In this blog post, we'll explore what murals are, their history, and their purpose.
Full article: What is a mural?