About
On a Mission to Elevate and Inspire
About
On a Mission to Elevate and Inspire
Introduction
Born and raised in Southern California, I discovered my passion for art at the age of four. Over the years, my artistic journey has evolved, taking me from drawing to colored pencils and digital art. However, it was after college that I truly found my calling when I picked up a paintbrush. While I enjoyed creating surrealistic pieces and freestyling, it was in 2014 that I delved into the world of lettering art, and since then, lettering has become the focal point of my artistic expression.
Professional Background
I pursued a Fine Art major with a specialization in graphic design at California State University, Fullerton. During my time there, I felt a strong pull toward Downtown Santa Ana. In 2015, I painted my first public calligraffiti mural during the very first "Block Party" event in front of the Yost Theater and GCS.
In April 2015, I had the incredible opportunity to attend Cryptik's Mini Mandala workshop, where I created my very first mandala. This concept has continued to manifest in my art to this day. Additionally, as part of a school project, I had the privilege of interviewing Cryptik.
Since that first mural in 2015, I have actively contributed to the creation of public art across Orange County, collaborating with businesses, private residences, live art events, and art galleries.
Artistic Style
My artistic style often leaves people speechless as they attempt to categorize it. The term "calligraffiti" is unfamiliar to many, which is why my art is often perceived as abstract, non-representational, or street art. However, viewers are always pleasantly surprised when they discover hidden words within the artwork they admire.
How I Started in Lettering Art
In 2016, a transformative period in my life began, which set the course for my art in the years that followed and continues to shape it today. It all began when I started engaging in Bible study twice a week. This newfound spiritual journey ignited a profound change in my artistic direction. As the verses from the Bible constantly flowed through my mind, I started incorporating them into my paintings.
Initially, I painted the verses as a way to express my connection to spirituality. Over time, I began to stylize them further, gradually turning the messages into encrypted and hidden elements within the art itself. This fusion of lettering art and spiritual exploration became a defining aspect of my creative process. It is through this spiritual journey that my art style was influenced and continues to evolve.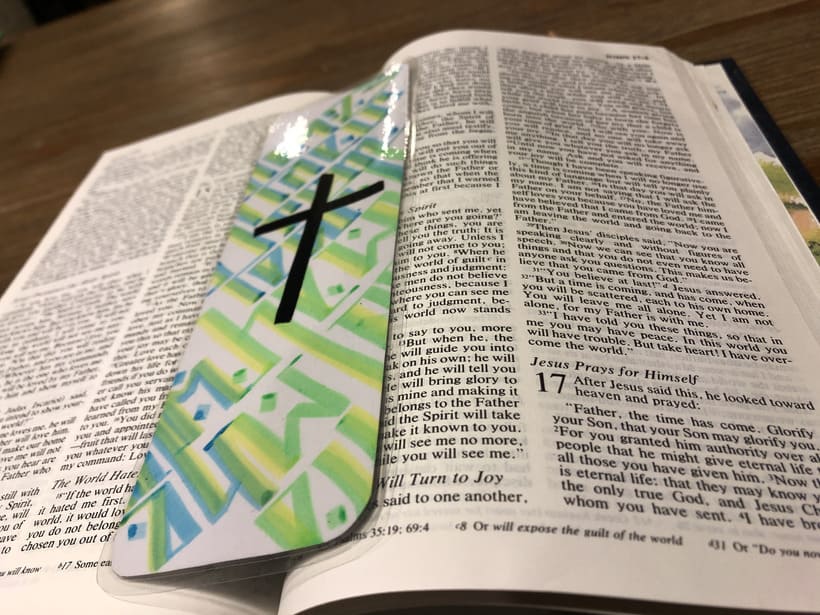 A custom lettering art bookmark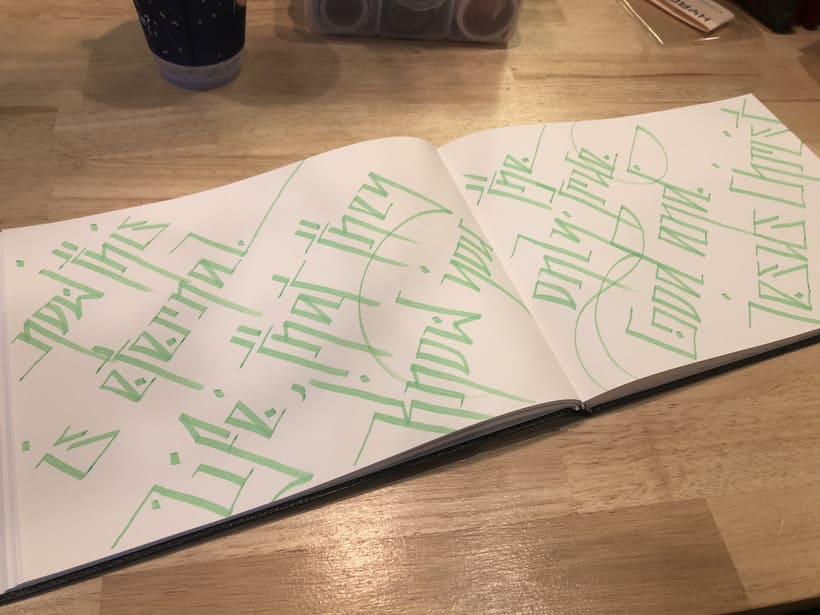 Calligraffiti in sketchbook that says the words of John 17:3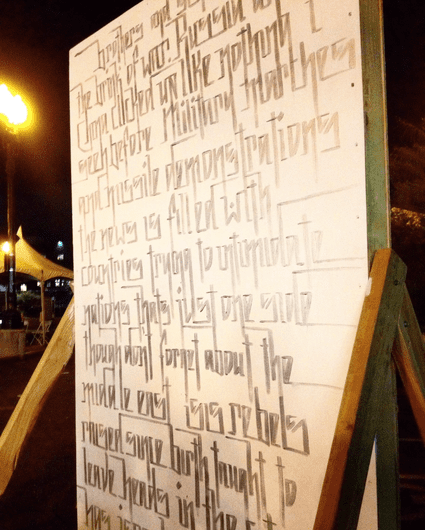 First public mural at the DTSA "Block Party" in 2015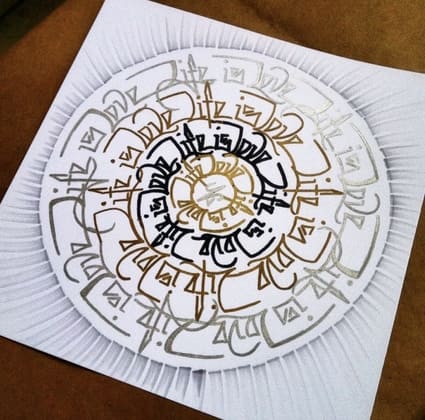 My first mandala created at Cryptik's "Mini Mandala" workshop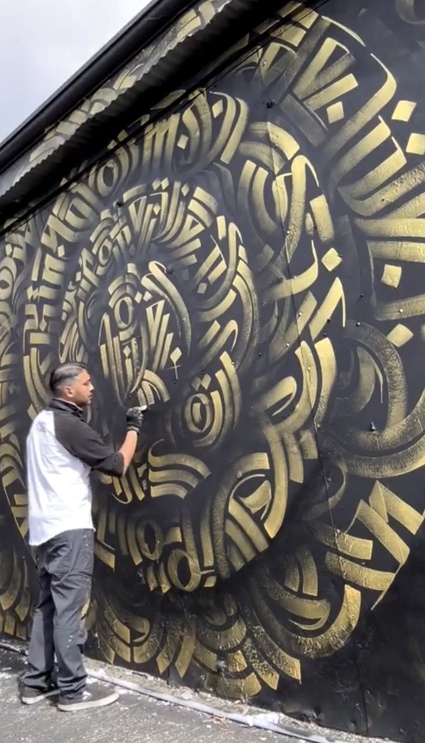 Painting a mandala mural at the Blue Lot 2023
art is
second nature
"The originality and iconic nature of Zak's work is what first brought him to our attention here at the agency.
Having reached out to Zak, what we discovered was a young artist with not only an incredible talent, but also a strong moral compass and sense of integrity, which we believe pervades through in the work itself."
– Bam Douglas
Founder: BDAA Art Agency
Agency no longer operational
art is
second nature
"The originality and iconic nature of Zak's work is what first brought him to our attention here at the agency.
Having reached out to Zak, what we discovered was a young artist with not only an incredible talent, but also a strong moral compass and sense of integrity, which we believe pervades through in the work itself."
– Bam Douglas
Founder: BDAA Art Agency
Agency no longer operational