Introduction
Mandalas, originating from Hinduism, Buddhism, and other religions, serve as symbolic representations of the dreamer's quest for wholeness and self-unity. These intricately designed geometric patterns hold deep spiritual significance and convey a multitude of symbolic meanings. For centuries, mandalas have been utilized in diverse ways, ranging from facilitating meditation and providing spiritual guidance to mapping out deities.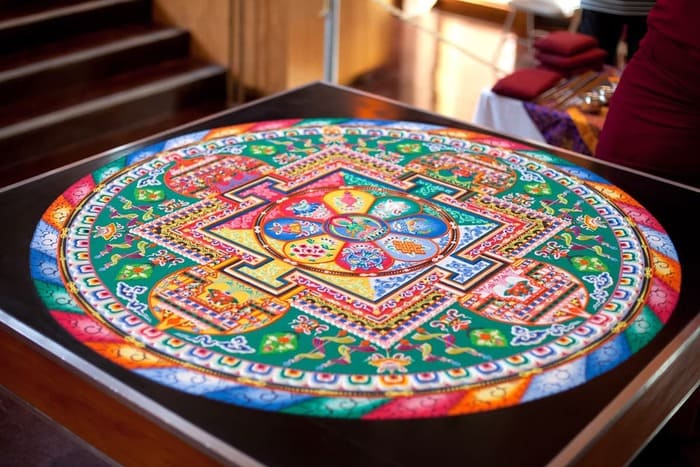 Image credit: Study Buddism – A full view of a completed Green Tara mandala, created by monks from Drepung Loseling at Agnes Scott College in Atlanta, Georgia
Mandalas in Calligraffiti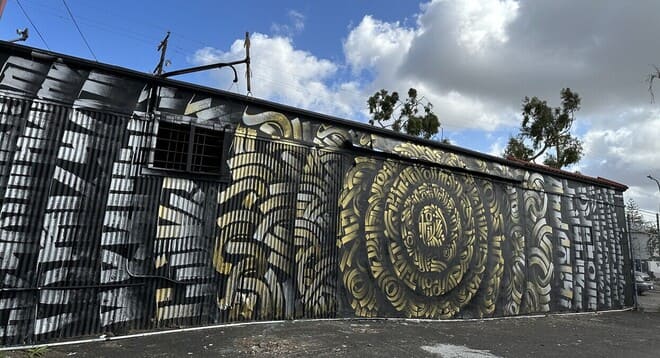 Mandala mural standing at 42 feet wide and 12 feet tall at the blue lot in Santa Ana
Today, mandalas continue to find significance not only in religious and spiritual contexts but also in the realm of art. They possess a remarkable dynamism, capable of being crafted as grand-scale murals or as delicate and intricate designs of varying sizes. Even Tibetan monks engage in the creation of mandalas using sand, showcasing the enduring relevance and versatility of this sacred practice.
My Personal Experience With Mandala Art
As a calligraffiti artist, my passion lies in the depiction of mandalas through my artwork. Calligraffiti, for those unfamiliar, represents a sophisticated collision of calligraphy and graffiti. When the concepts of mandalas and calligraffiti intertwine, they give rise to a contemporary interpretation of this age-old art form, inspired by a fresh and innovative essence.
When I create mandalas, I frequently incorporate them with mantras—a word or sound that is repeated to aid concentration in meditation. The mantras I use often consist of my own poetry, verses from the Bible, or meaningful words and phrases that serve as personal reminders and that I hope resonate throughout the world.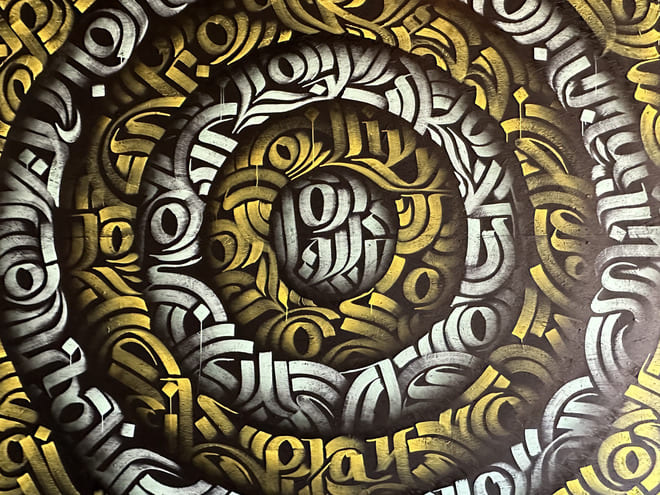 Calligraffiti mandala mural at Progress on main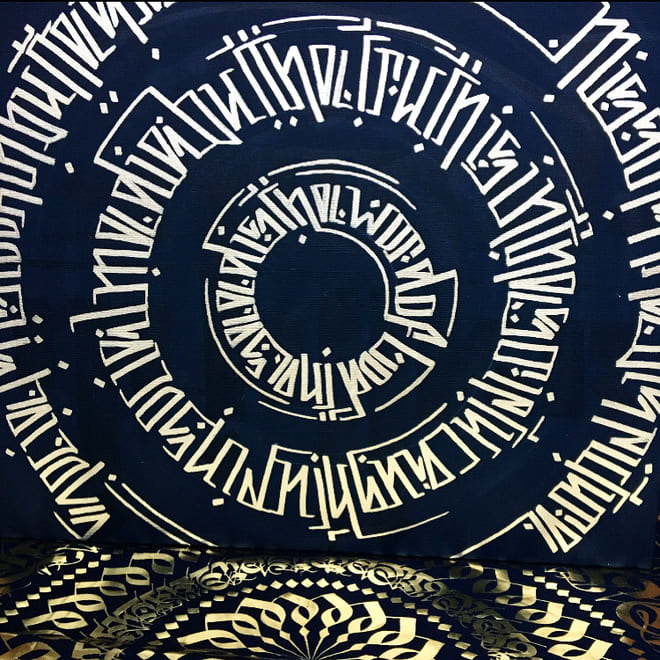 Mandala lettering art featuring original poetry.
"Society is looking but they're missing the big picture. Focused on social media, but the truth is in the scriptures."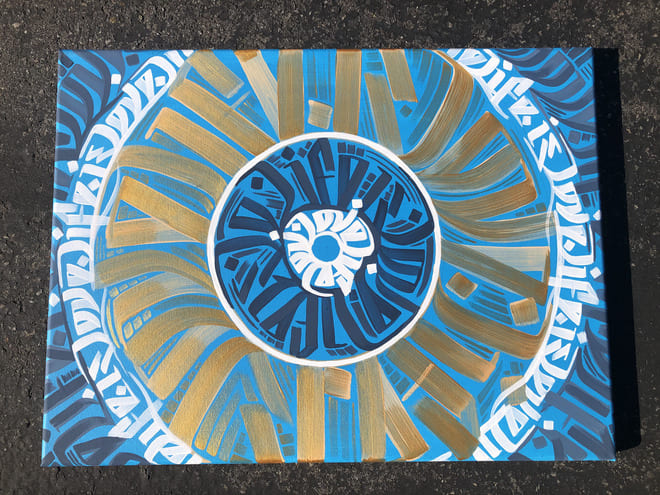 Mandala calligraffiti canvas painting used as a mantra which repeats the phrase "Life is love"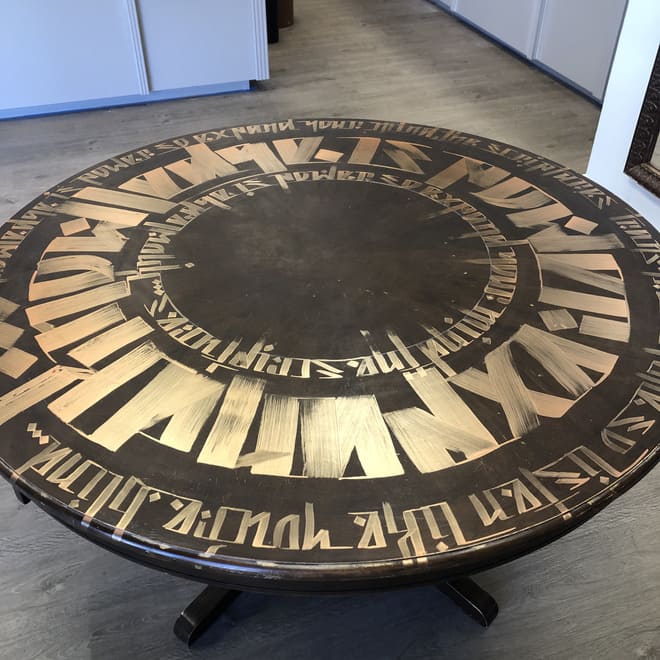 A mandala painted on a table with original poetry.
"Knowledge is power, so expand your mind, the scriptures transgress time so listen like you're blind""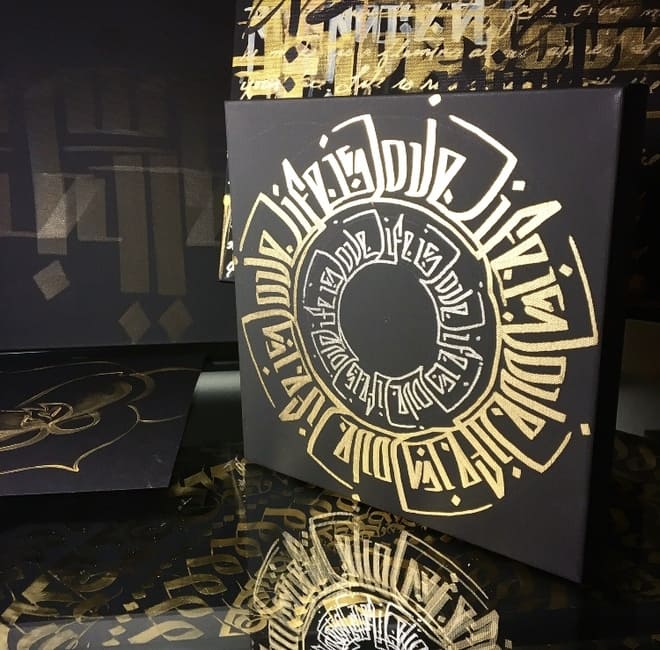 A mandala painted on canvas with the mantra "Life is love""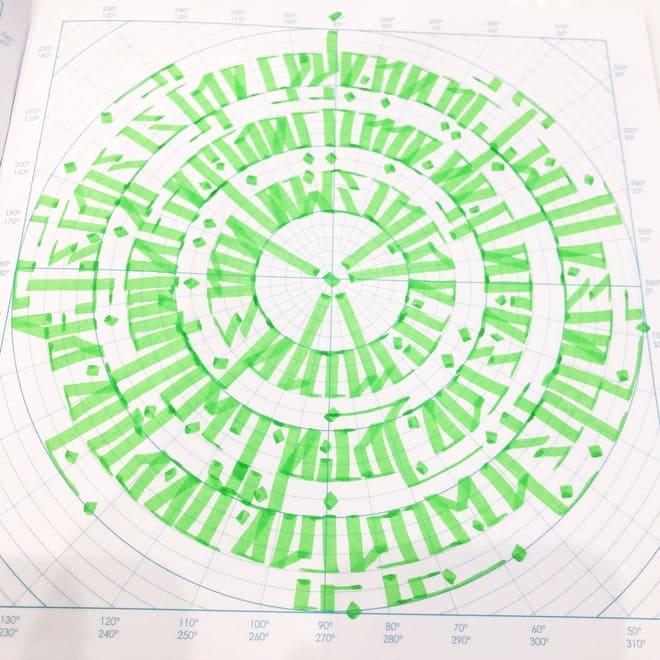 A mandala created with markers that says the words of Hebrews 8: 10-11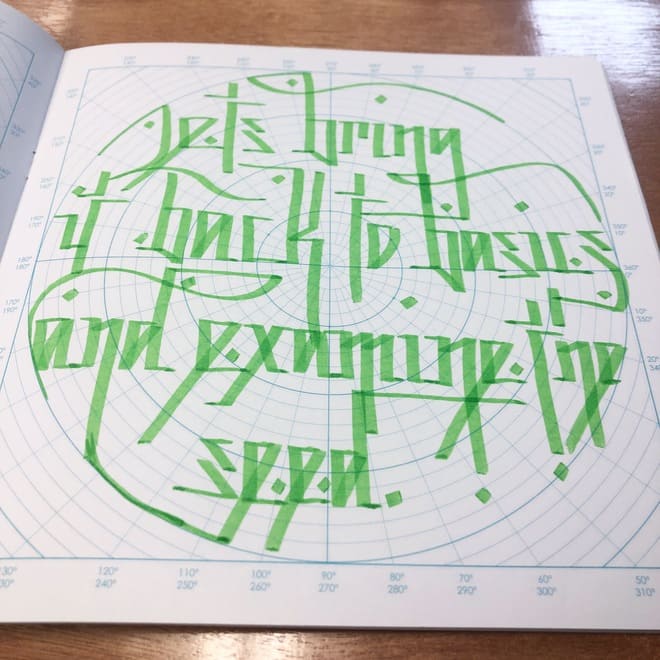 A mandala created in green marker that says – Lets bring it back to basics and examine the seed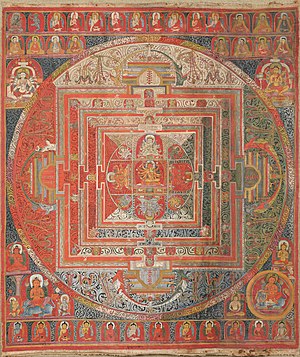 Image credit: Wikipedia – Thangka painting of Manjuvajra, Hindu mandala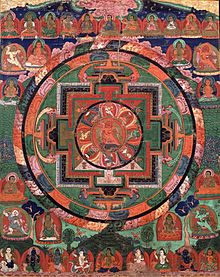 Image credit: Wikipedia – Painted 17th-century Tibetan 'Five Deity Mandala', in the centre is Rakta Yamari (the Red Enemy of Death) embracing his consort Vajra Vetali, in the corners are the Red, Green, White and Yellow Yamaris, Rubin Museum of Art
A black and gold calligraffiti mandala created on canvas
3d Mandala painted on canvas