El Camino College
Mexican and Chicano Art Exhibition
El Camino College
Mexican and Chicano Art Exhibition
Exhibition: "Aqui y Alla y Mas"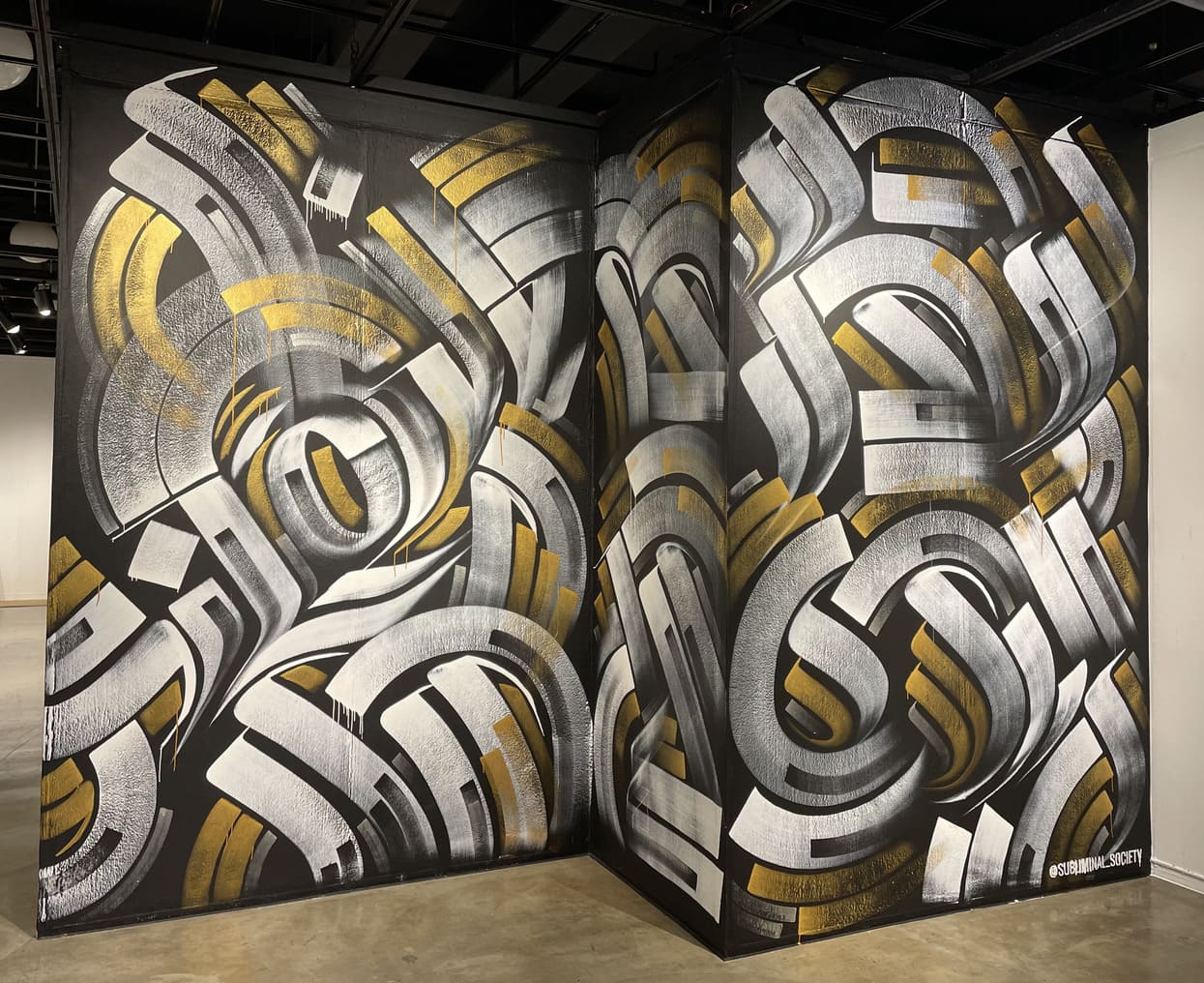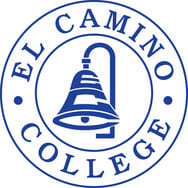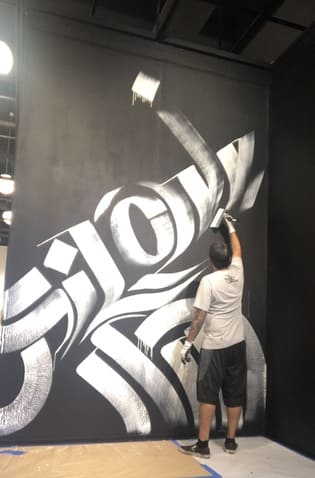 The Background
Perez was invited to participate in a fine art exhibition at El Camino College in Torrance, CA. The exhibition, titled "Aqui Y Alla Y Mas," was a Mexican and Chicano art exhibition that featured artwork from Chicano artists across Southern California. The exhibition's title was derived from a previous event called "Aqui y Alla," meaning "Here and there," where Mexican artists expressed their sense of belonging both here and in Mexico.
The Mural
This particular mural came at a perfect time for Perez. It served as a reminder that art can often serve as a means of therapy and self-healing. Just 31 days prior to the opening event of the exhibition, one of Perez's best friends tragically took his own life. Before entering the gallery to create the mural, Perez took a few moments to gather his composure and thoughts inside his car.
Painting the mural became the outlet Perez needed at that time. It functioned as art therapy, and its prominent placement on the main wall of the art gallery made it a special contribution to the exhibition. As visitors passed by the art gallery and glanced inside, their attention was immediately drawn to the wall, capturing their curiosity.
The mural, like many of Perez's works, carried a subliminal message hidden within the expressive, calligraffiti strokes. The first word Perez wrote when starting this mural was "Love." The entire mural was built around that central message.
Seeking solace and calm amidst the grief caused by the loss of his friend, Perez put on his headphones and allowed the music to transport him as he immersed himself in painting. From start to finish, the creation of the entire mural took approximately six hours.
This mural at El Camino College stands as a testament to Perez's personal journey of healing and the profound impact art can have on both the artist and those who view it. It serves as a visual representation of the power of creativity to uplift and transform the human spirit.

What is a Mural?
If you've ever walked down a city street and found yourself staring in awe at a massive, colorful painting covering an entire building wall, you've likely witnessed the power and beauty of a mural. In this blog post, we'll explore what murals are, their history, and their purpose.
Full article: What is a mural?