Residential Accent Wall Mural
Irvine, CA
Residential Accent Wall Mural
Irvine, CA
An Interior Design Statement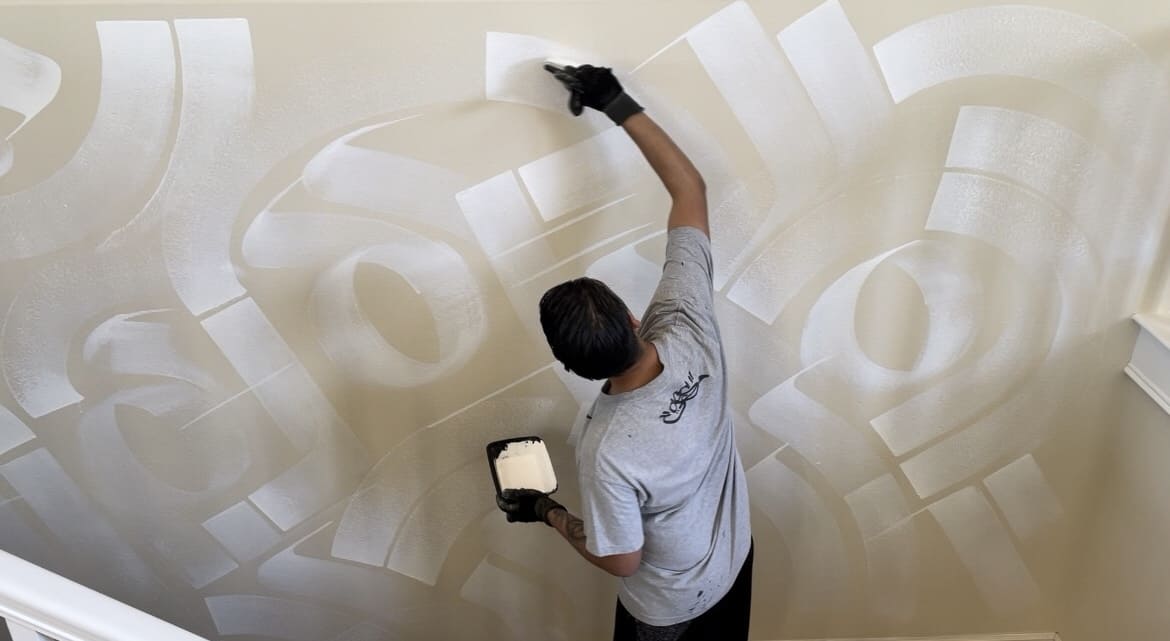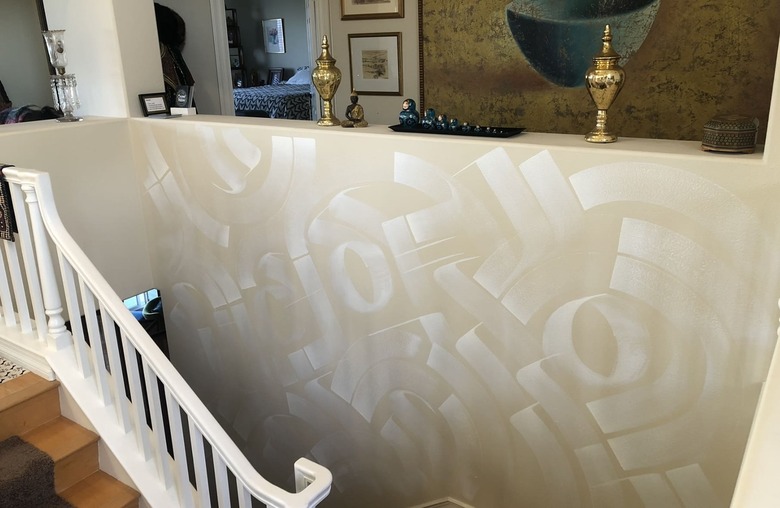 The Setting
This mural presented Perez with an exciting opportunity to approach his work from a different perspective. Instead of creating a typical graffiti-style street art mural, Perez aimed to showcase his versatility by designing a captivating interior statement piece. His main focus in achieving this objective was carefully selecting a complementary color palette.
The mural resides in a stunning home located in Irvine, CA, resembling an exclusive art gallery. Inside, you'll find an exquisite collection of canvases created by renowned international artists, meticulously curated over several decades.
The Mural
The wall chosen for Perez's artistic expression is one of the first things that catch your eye upon entering the home. It spans a significant area in the stairway and features a warm tan base color. Considering the elegant nature of the residence, Perez aimed to create a classy and sophisticated painting that would seamlessly blend with the overall aesthetic. To achieve this, he opted for white paint, ensuring the mural wouldn't overpower the space but rather exude a sense of subtlety.
The result is an exceptional accent wall, reaching an impressive height of 13 feet in certain areas, which the homeowner absolutely adores.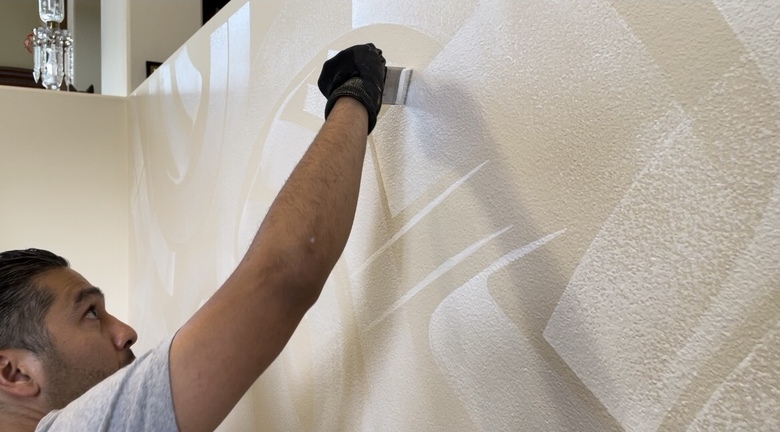 What is a Mural?
If you've ever walked down a city street and found yourself staring in awe at a massive, colorful painting covering an entire building wall, you've likely witnessed the power and beauty of a mural. In this blog post, we'll explore what murals are, their history, and their purpose.
Full article: What is a mural?